The old German "main" dock was located about 3/4 mile south of the current dock. And I agree with you that the AE photo was taken from the center dock. But that dock is not the old German dock circa early1900's. The remnants of the old dock described by the PIM article about the royal visit goes out into deeper water-40 to 60 feet at dockside. The azimuth points across the lagoon at 311 degrees true. You can see this on close up using the 2014 GE image. The underwater pilings over 120 years old are still visible and show the orientation of the old dock.
311 degrees intercepts land across the lagoon 16 miles away. The 235 degree intercept of the existing dock and it's earlier 1936 version is at 9 miles.
The AE photo could not have been taken from the old german dock as the earth curvature hides any land features at 311º/16 miles. The 235/9 mile intercept, does show the upper portion of the land/vegetation. That is shown in the AE photo.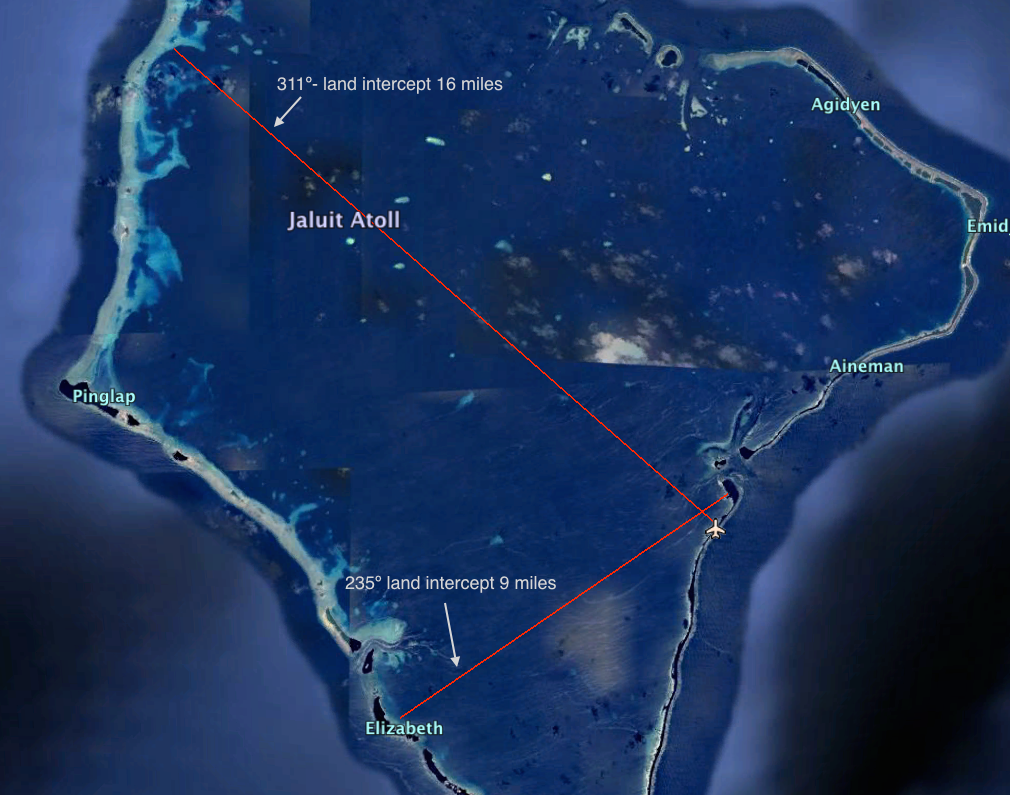 I'll post a closeup of those dock pilings from 2014 GE later on.